"HorrorHound #96" - signed magazine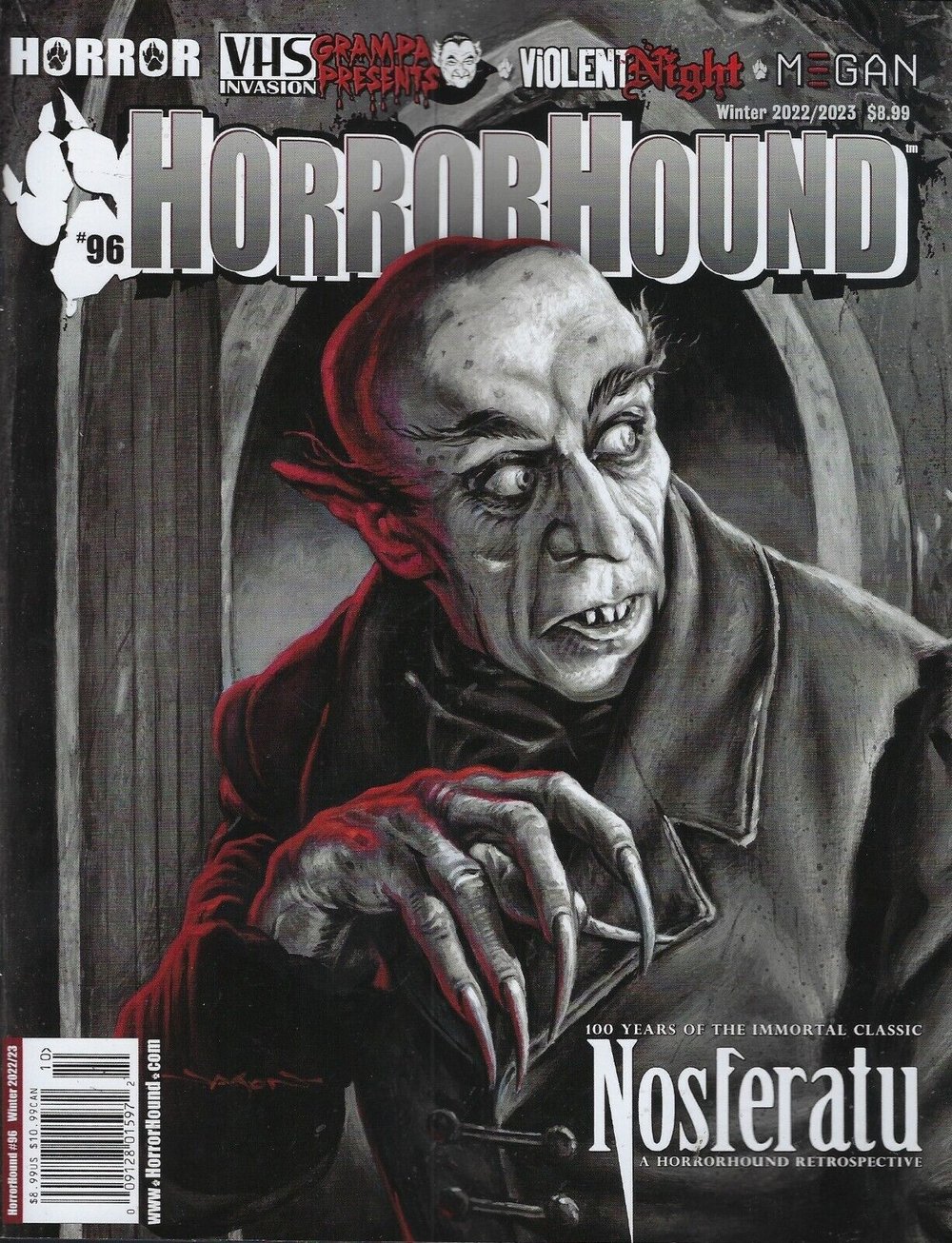 I am offering a few signed copies of the HorrorHound issue celebrating all things Invisible Man, for which my cover painting was used. This painting was also used as the basis for my recent Mondo screen print. There is a bonus double page poster of this image in the center of the magazine.
Signed. Can be dedicated upon request.