"Meek Slasher" - 16.25" x 9" original pencil drawing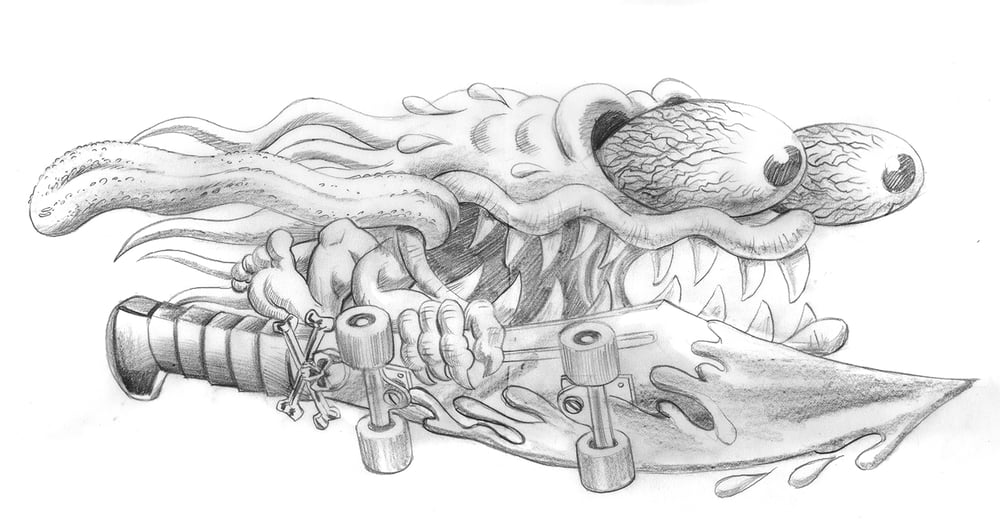 An original, one-of-a-kind pencil drawing on drafting vellum, used as the basis for one of the Reissue Redux boards that I recently created for Santa Cruz Skateboards. This drawing was the preliminary study for the painting of the same title.
16.25" x 9" (14.5" x 6.5" live area). Mounted to foam core with photo corners.
Shipped flat. Tracked and insured.
Signed.