"The Walking Dead" - Limited Edition Giclee Set of SIX w/ FREE BONUS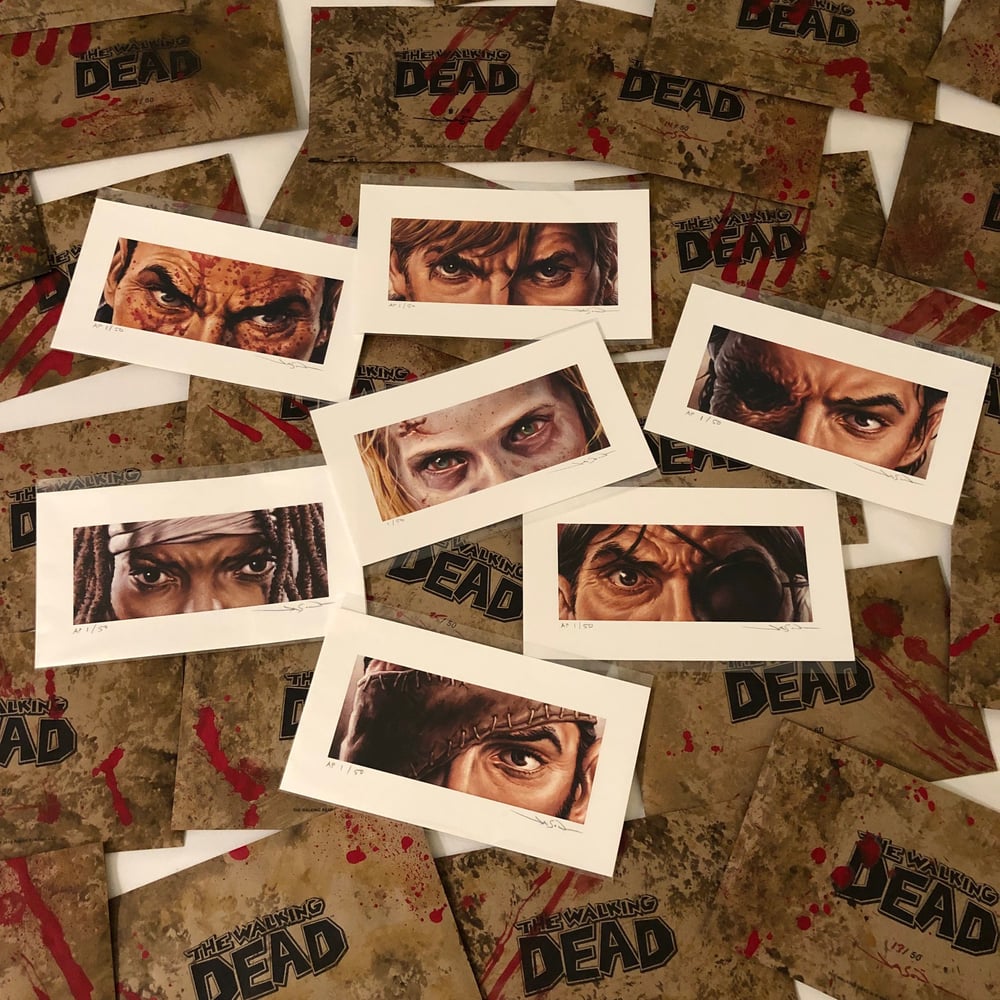 AP set of SIX, with FREE BONUS Zombie Girl 9" x 5" giclee. AP Edition of 50.
These giclée prints depict fan favorite characters RICK, CARL, ADULT CARL, MICHONNE, GOVERNOR, and NEGAN. To celebrate the final issue of The Walking Dead, I created these paintings, based on Charlie Adlard's art. They are limited AP editions of 50 signed and matched numbered, packaged in one-of-a-kind hand embellished envelopes.
Printed by Dave Correia.