"Drunk Bus"- 18" x 24" limited edition screen print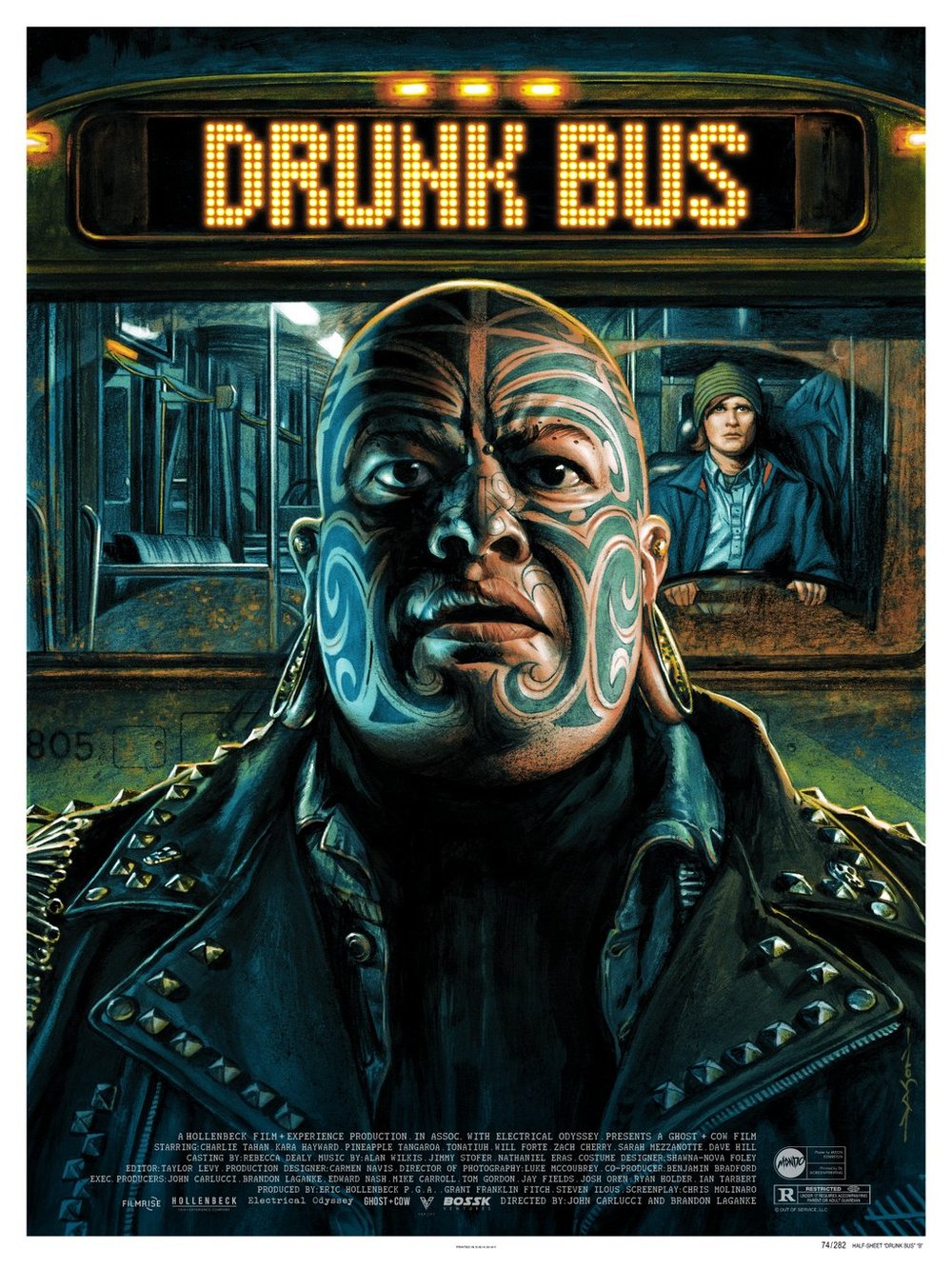 18" x 24"" screen print.
Signed and numbered AP edition of 58.
Printed by DL Screenprinting.
This was a really fun poster for me. Pineapple Tangaroa is a good friend of mine, and a fellow pop culture collector that I've known for ten years. He's a well known Austinite body modification entrepreneur, and a regular in the Mondo collecting scene. He's also an actor, and co-stars (alongside the wonderful Charlie Tahan in the new hilarious Drunk Bus. It's also coincidentally directed by an old friend John Carlucci and a new friend, Brandon Laganke.
* Limit 1 purchase per person/household.