"Bob Peak's Apocalypse Now V2"- 24" x 36" limited edition screen print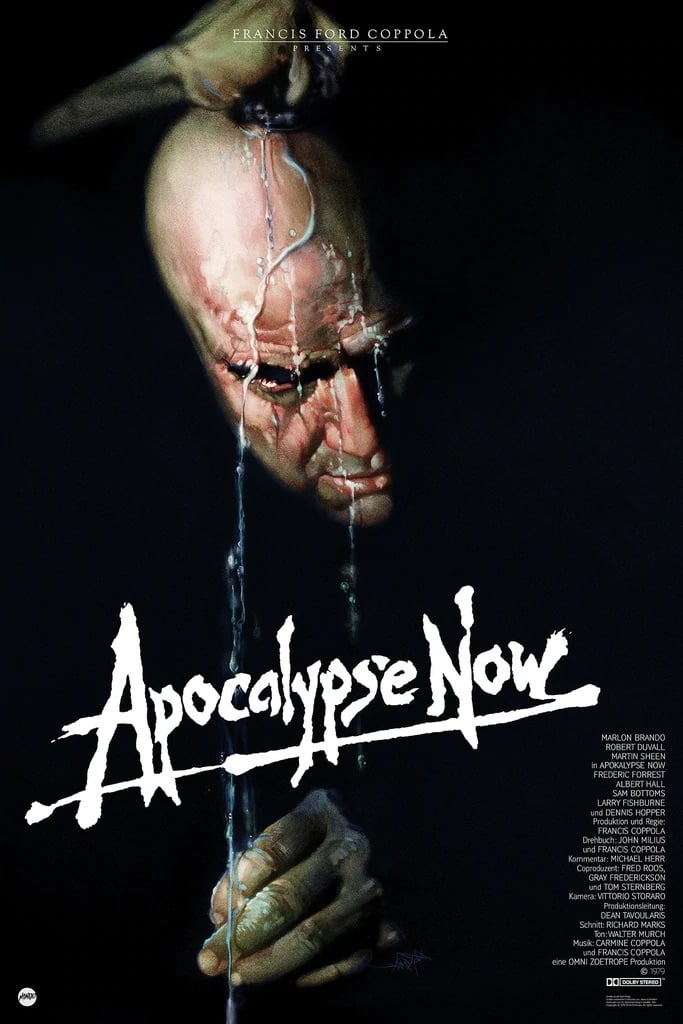 24" x 36" screen print.
Signed (by Jason Edmiston) and numbered AP edition of 50.
Printed by DL Screenprinting.
Over the last year, Mondo has been working closely with American Zoetrope and Matthew Peak on producing a screenprint of the original German one sheet artwork from the legend, Bob Peak. As with the previous American one sheet art they released last April, I handled the print separations with assistance from Jon Smith - breaking the artwork down into 9 colors - and Shane Mahn handled the type layout.
* Limit 1 purchase per person/household.