"From Dusk Till Dawn Art Print" art print - 24" x 36" limited AP edition screen print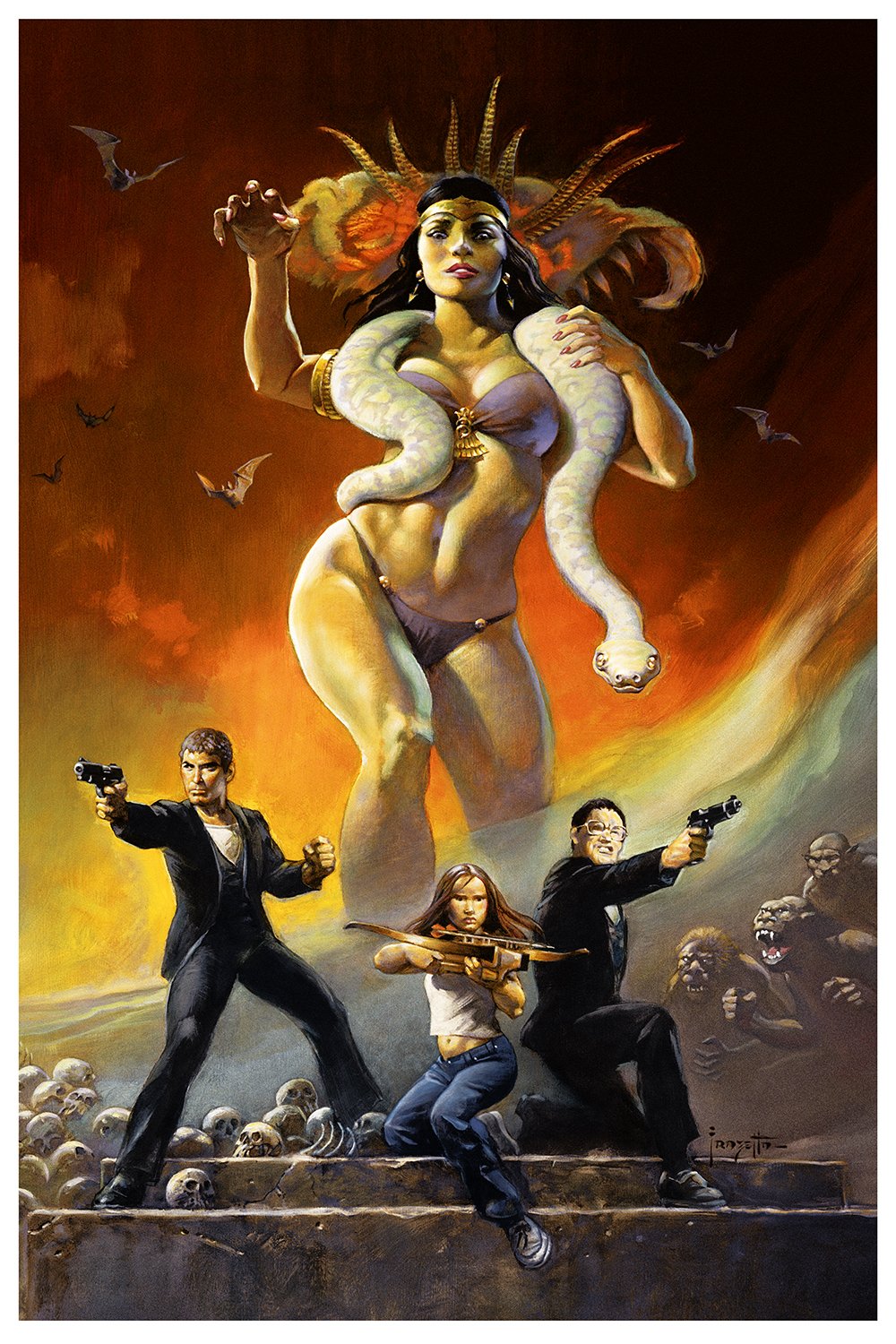 24" x 36" screen print.
Signed (by Jason Edmiston) and numbered AP edition of 40.
Printed by DL Screenprinting.
My goal while separating this painting for screen printing was to retain as much of the original artist's hand and richness of colors from Frank Frazetta's piece as possible. I took great care to approach it like a watercolor painting, building depth with layers of transparent inks, while also paying attention to the textures, gradations, and rich colors that Frank often employed.
* Limit 1 purchase per person/household.