"Meek Slasher Redux" - 21" x 10.5" original acrylic painting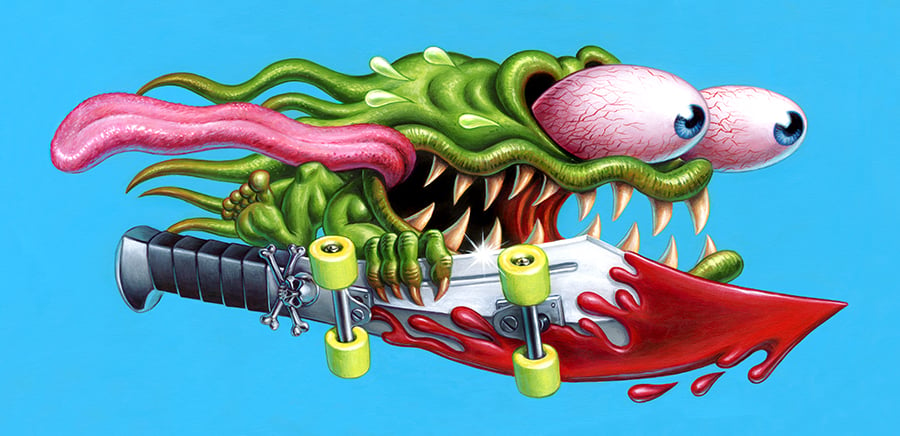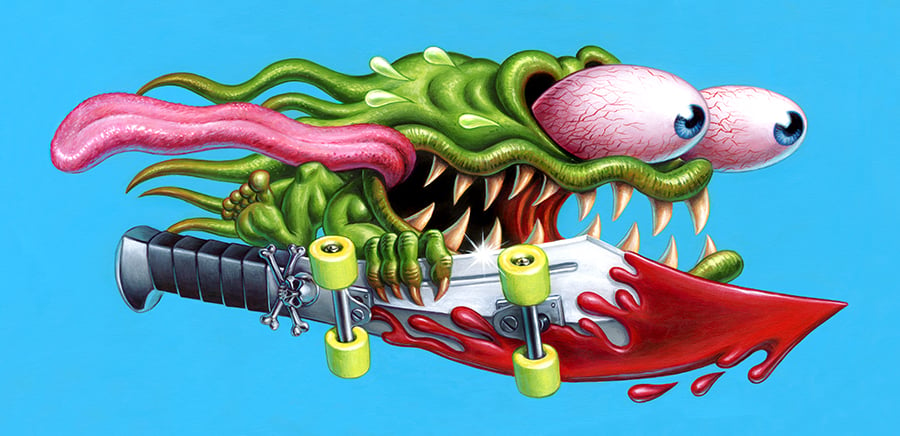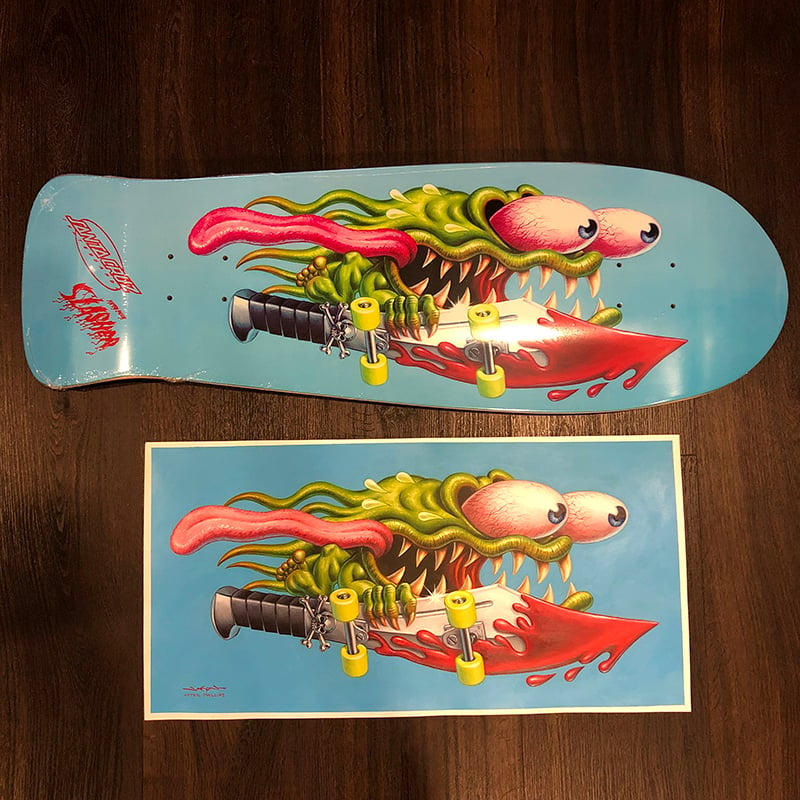 An original, one-of-a-kind acrylic painting used for one of the Reissue Redux boards that I recently created for Santa Cruz Skateboards. These skateboards featured new versions of some of the most classic skateboard graphics of all time, repainted by me. The Jim Phillips (Meek) Slashers have existed in their original form with different colorways for decades, so I was very excited to put my spin on them.
Acrylic on heavy watercolor paper. signed.
Shipped flat.